RESINBOUND
If you are looking for a different kind of look than the standard tarmac or block paved driveway then you could start by looking at a resinbound one. Made from different sizes and shapes of aggregates rolled together in a strong UV resin, the mixture is then laid by hand to create a smooth, seamless finish. There are plenty of colours to choose from too, our team will be happy to help you decide on which combination of aggregates will best suit the look of your property and its surroundings.
By choosing a resinbound driveway you will be happy to hear that it can be laid on top of your existing driveway, no matter what material it is made from. There is no time wasted on digging up an old driveway, it can be laid straight on top. Because of this, it keeps costs down, is kinder to the environment and takes less time to receive the perfect driveway.
Resinbound driveways look exceptionally good with block paved edges, ask a member of our friendly team to show you some examples so you can imagine what your driveway could look like.
Anti slip
Non fading
Resistant to petrol and diesel
Resistant to weed growth
These are a few of the superior qualities that a resinbound driveway possesses.
You can also have other hard standing areas transformed using our resinbound mixture.
Children's play areas
Patios
Shed bases
Pathways
Entrances
Balconies
Terraces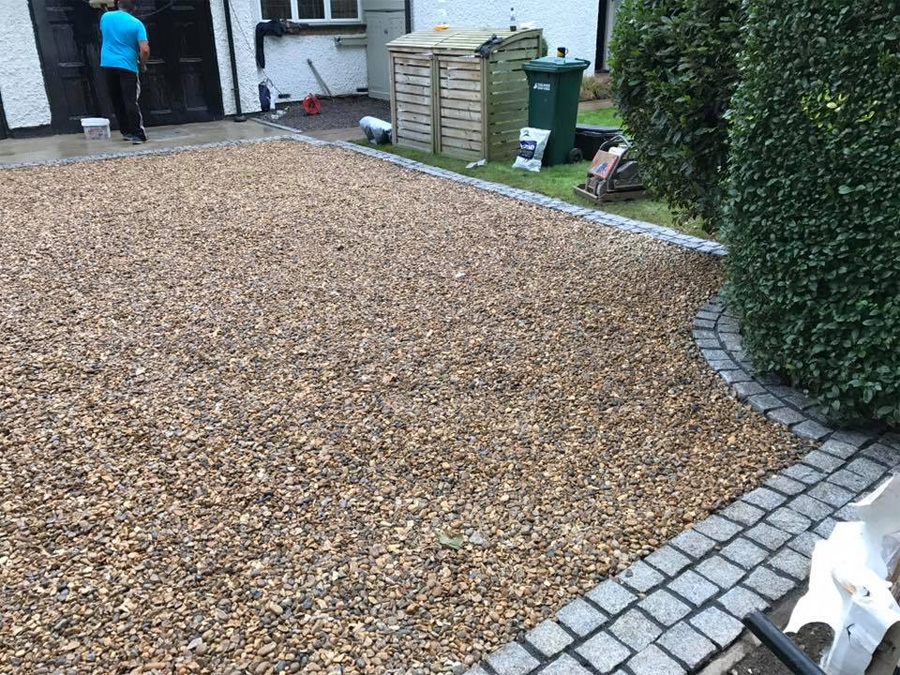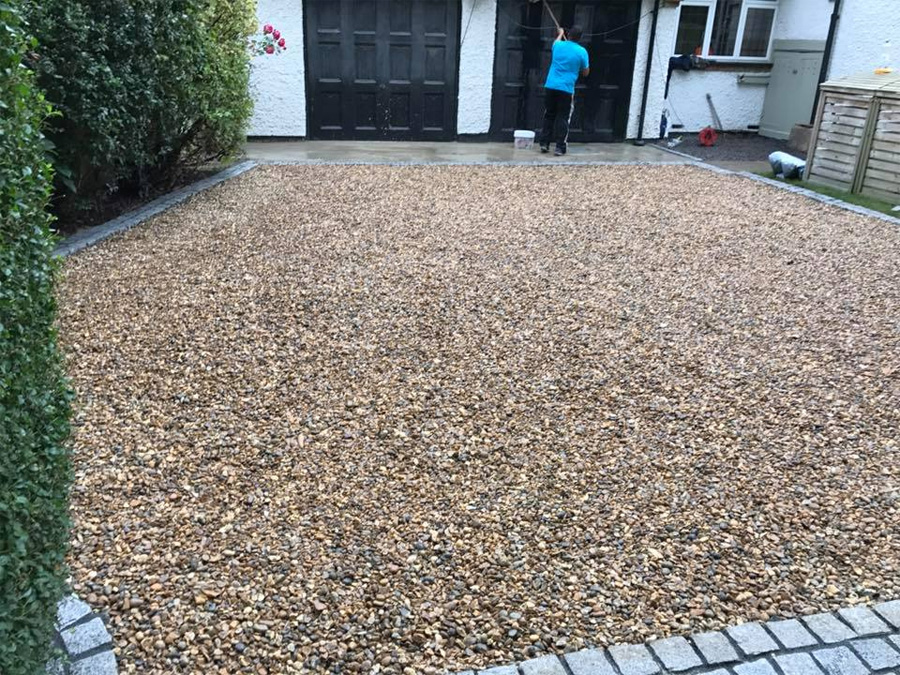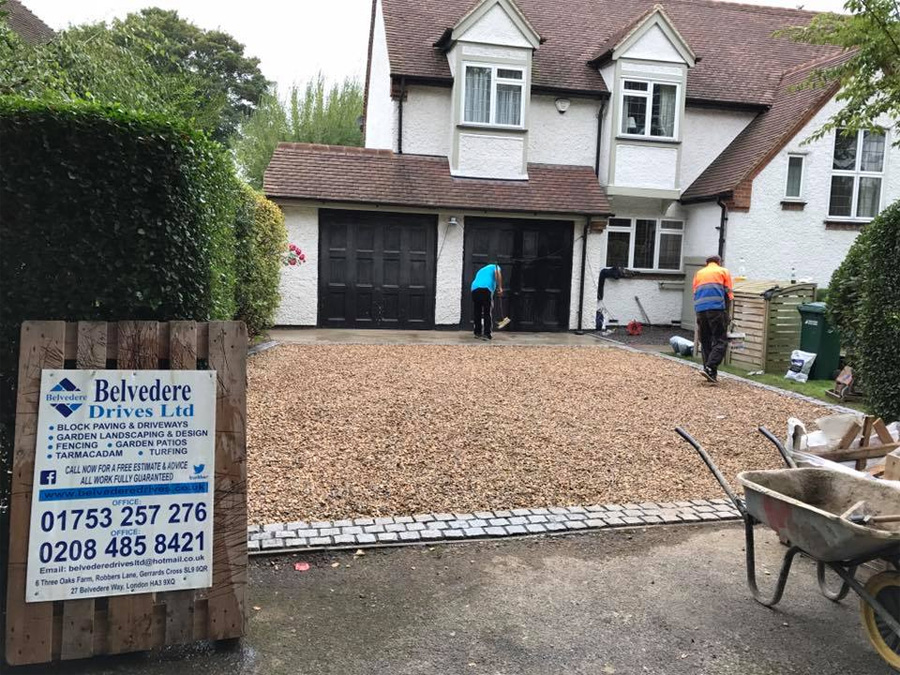 All of our resinbound projects are fully guaranteed for 5 years.
For a stunning finish to your driveway, patio or pathway, pick resinbound! Call in the expert help of Belvedere Drives Ltd to design and build you the perfect resinbound driveway for you and your family to enjoy.
Call us today on any of the numbers at the top of the page closest to you, we look forward to discussing your driveway requirements with you.